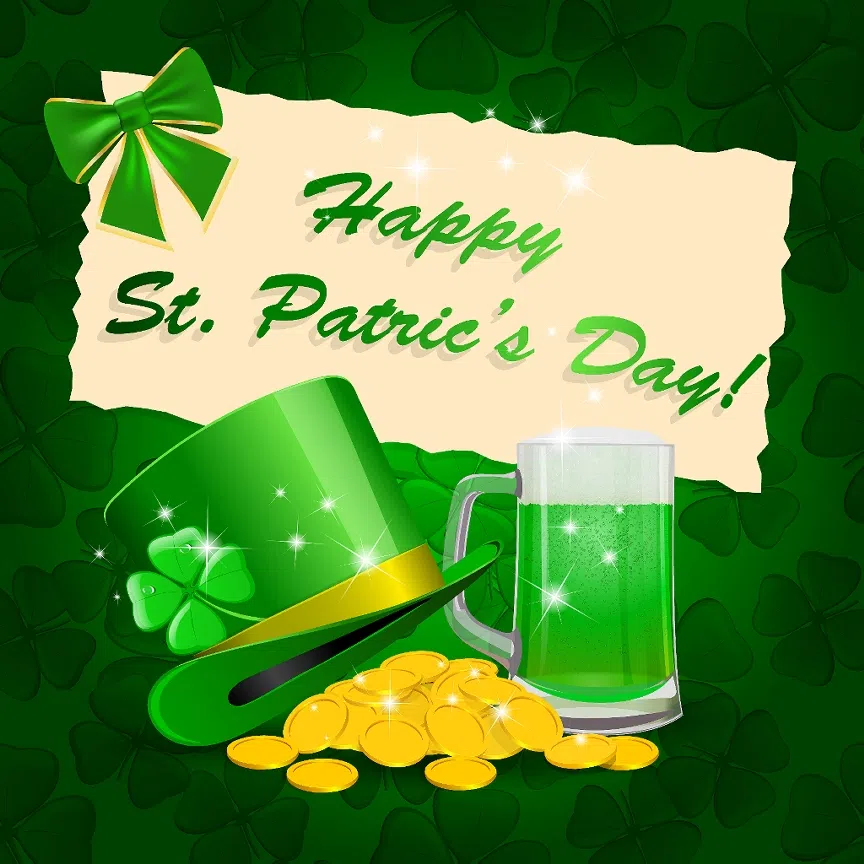 Like to celebrate and wear green, but maybe want to avoid all the crowds? Here's five Irish drinks that you can easily make in the comfort of your home!
Buttery Nipple: (This is actually my favorite drink. It's supposed to be a shot, but I drink it on the rocks.)
1/2 oz Bailey's Irish cream
1 oz Butterscotch schnapps
**Some people like to add vodka and coffee liquor.
Nutty Irishman:
1 oz Frangelico Hazelnut Liqueur
1 oz Bailey's Irish Cream
1 oz Cream
Mix together in a glass and enjoy!
Irish Car Bomb:
1/2 shot Jameson's Irish whiskey
1/2 shot Bailey's Irish cream
3/4 pint Guinness
Float the Jameson's Irish Whiskey on top of the Bailey's Irish cream in a shot glass and then drop into glass of Guiness and chug!
Cement Mixer:
1 oz Bailey's Irish cream
1 oz lime or lemon juice
People take this shot two different ways. Put Bailey's and then the lemon or lime juice in your mouth and mix inside your mouth. Or just layer juice on top of Bailey's in a shot and take it like a shot. Your choice!
Cerebral Hemorrhage:
1 oz Bailey's Irish cream
1 oz Kahlua coffee liqueur
1 oz peach, or strawberry schnapps
3 drops grenadine syrup
Add Kahlua, then layer on the Bailey's and schnapps. Put the drops of grenadine in at the end.
There is obviously just the simple route of beer or whiskey, but sometimes it's fun to think outside the box and try something new!
Have fun, be safe, and Happy St. Patrick's Day!