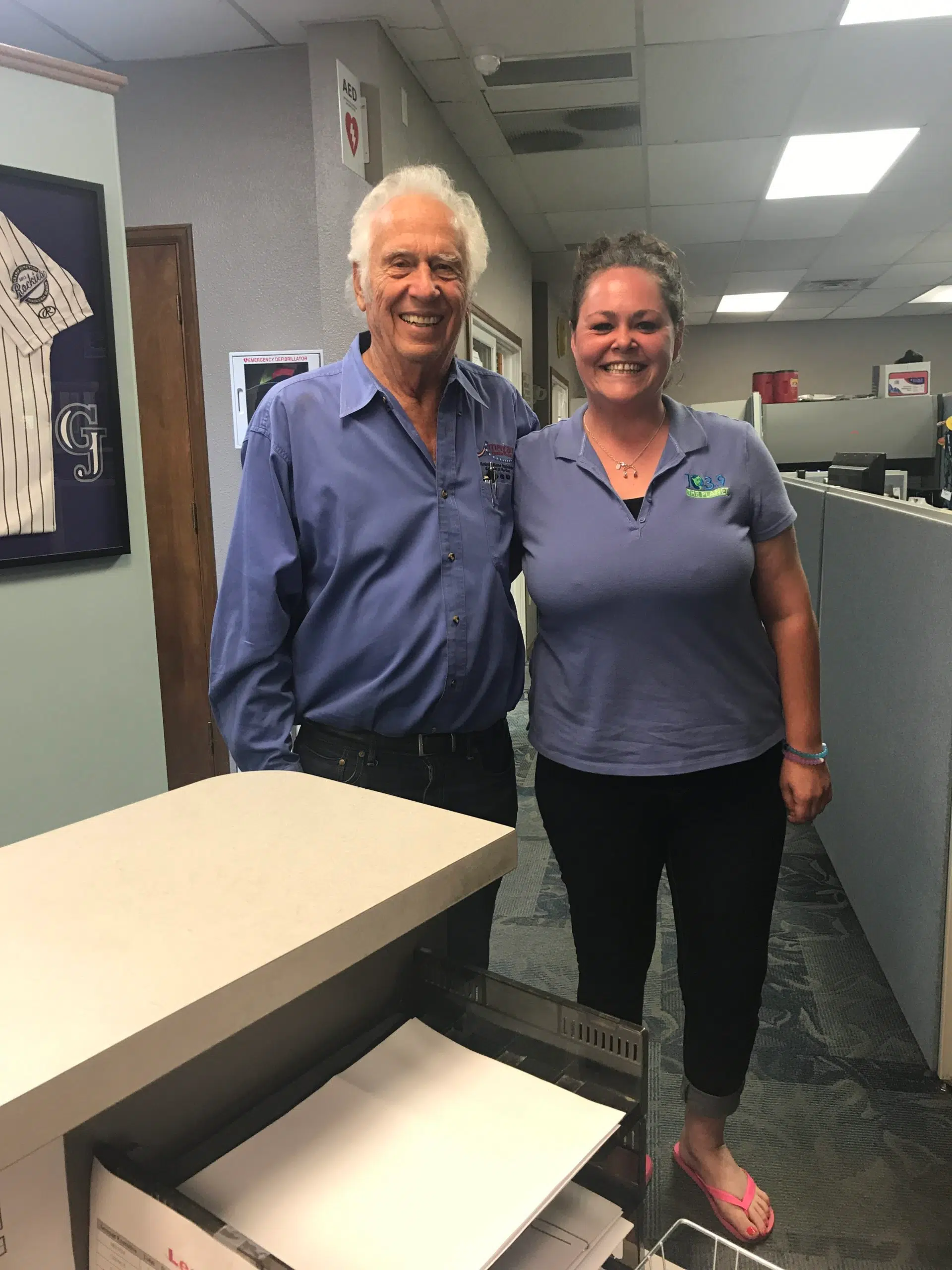 "Excuse me, Mr. Jabs? May I please take a picture with you?"
That is how my Thursday turned in to the best day of the week. A simple question for a Colorado celebrity and he was more than happy to oblige. Now everyone around the station called me a dork because they see Jake Jabs, the mastermind behind American Furniture Warehouse, every year! But this was a first for me.
Living in Denver I resided not too far from the big American Furniture off of 84th and I-25. I'm not kidding you, every time I drove by I dreamed of meeting Jake and his infamous tiger! I even bought furniture I didn't need just so I could maybe catch a glimpse of him. Alas, in the 15 years I spent in the  Mile High City it just wasn't in the cards….until now.
So that's how my Thursday turned into the best day of the week. He didn't get to bring his tiger in (apparently there's some kind of company rule about tigers in the building) but I'm just gonna put it out into the universe that maybe one day I can achieve my full dream. Until then, hey…I JUST MET JAKE JABS!! Booooo-Yah!
Talk to ya soon!
<3 Katy