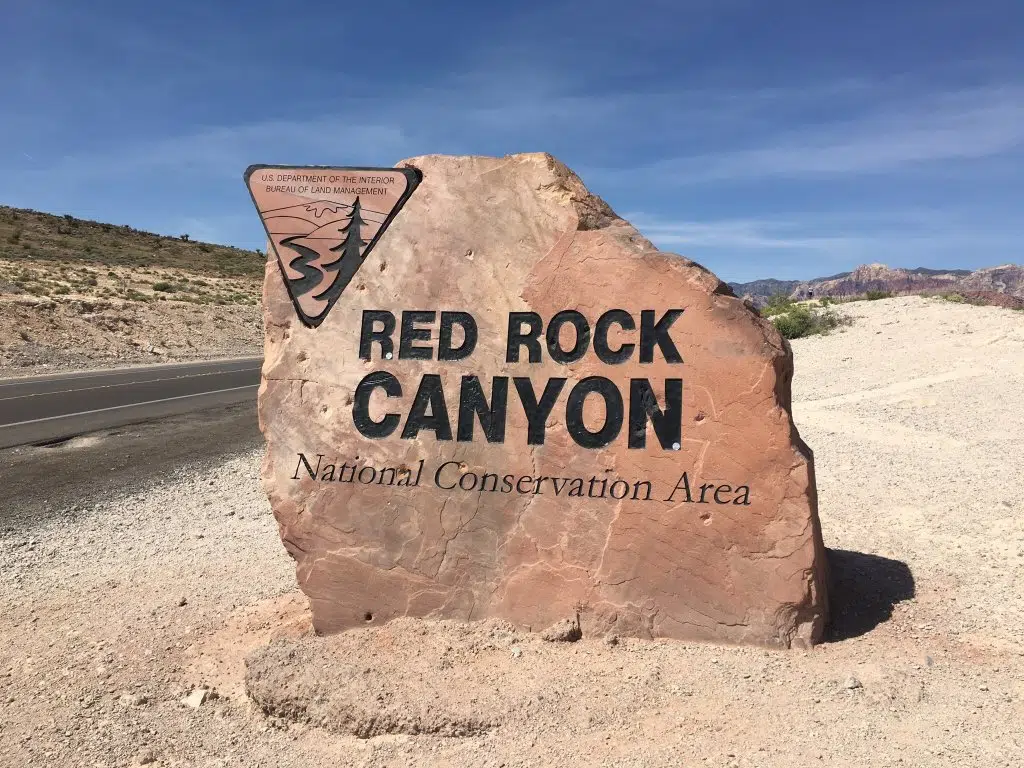 When you think of Vegas, hiking is probably not your first thought that comes to mind. But it could be! I am not a fan of big crowds, so I searched for hiking spots outside the city and Red Rock Canyon delivered! 

There are a variety of hikes, varying in easy to more difficult, lots of options for rock climbing, and a beautiful scenic drive.
It's a one way drive through Red Rock Canyon, so I would recommend doing your research before-hand and figure out which hikes you'd like to stop at. It's about a 15 minute drive through the whole place, which is beautiful, but there's just no turning around if you pass a hiking spot.
It was really cold when we went for New Year's, so we didn't take a lot of pictures, but here are a few that we managed to get! Just to give you an idea of some of the fun scenery you'll see at Red Rock Canyon!