I love cookies. But baking is not really my specialty. These cookies though, are so easy, delicious, and super quick! Seriously, you can have them all made and dishes cleaned in under 30 minutes.
Ingredients: 
1 Box of Lemon Cake Mix (I like Duncan Hines or Betty Crocker)
1 Egg
1 Cup Powdered Sugar
2 Cups Cool Whip
Instructions:
Preheat oven to 350

In a medium bowl, combine the cake mix, Cool Whip (Thawed) and egg. Stir until well mixed. Batter will be very sticky!

Place about a cup of powdered sugar in a small bowl.

Drop the cookie dough by teaspoons into the powdered sugar and roll into a ball, completely covering the cookie in the powdered sugar.

Spray your cookie sheet with cooking spray and place the cookie dough on the sheet. Place them about 2 inches apart.

Bake the cookies for 10 minutes, or until barely brown around the edges.

Remove the cookies from the oven and place on a cooling rack right away.

ENJOY! 🙂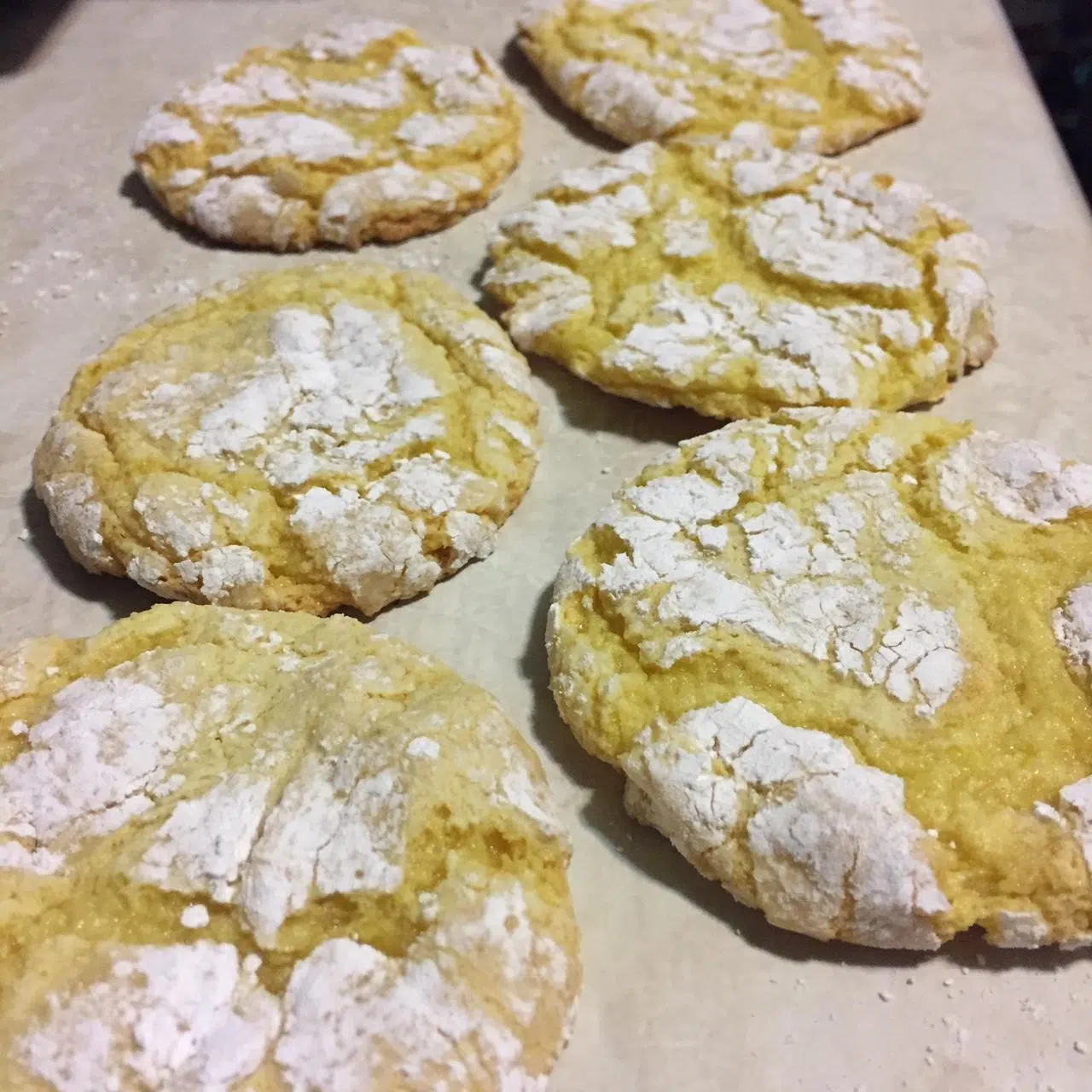 ***Side note*** Substitute any cake mix flavor, for different flavored cookies!